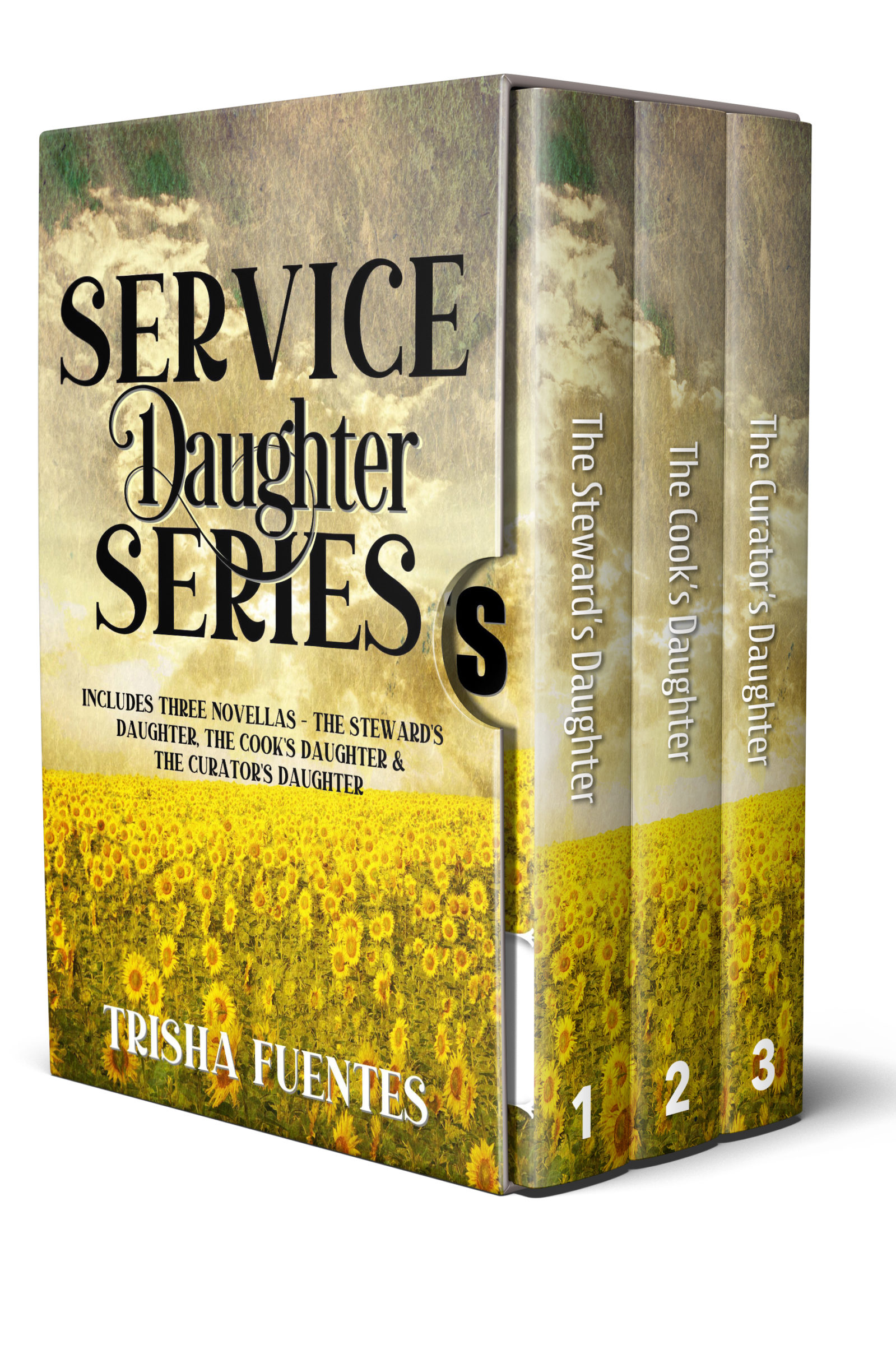 Title:
Service Daughter Series
Series:
Service Daughter
Author:
Trisha Fuentes
Published by:
Ardent Artist Books
Release Date:
2019
Pages:
282
ISBN:
978-1671601154
Retailers:
Amazon
,
Barnes & Noble
Also in this series:
Hardship shouldn't have to be such an uphill battle

Meet Louisa, Caroline & Hannah

Three daughters born into service.  Each with their own story to tell and happily ever after.  Simple, ordinary and untitled, unnoticed by the wealthy, struggling with how to survive, how to obtain joy...much less a husband.

Regency Novella Series

Box Set includes: The Steward's Daughter, The Cook's Daughter & The Curator's Daughter
About the Author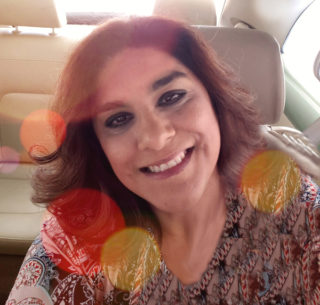 Hey There! It's me again. Some more about me - I love cocker spaniels - well, all puppies in general - the ocean tide, a snow-capped mountain or Medieval English Castle. I love it when the girl gets the guy in the end, and all stuff mushy. Rejoice Romance Reader!
Other Books by Trisha Fuentes