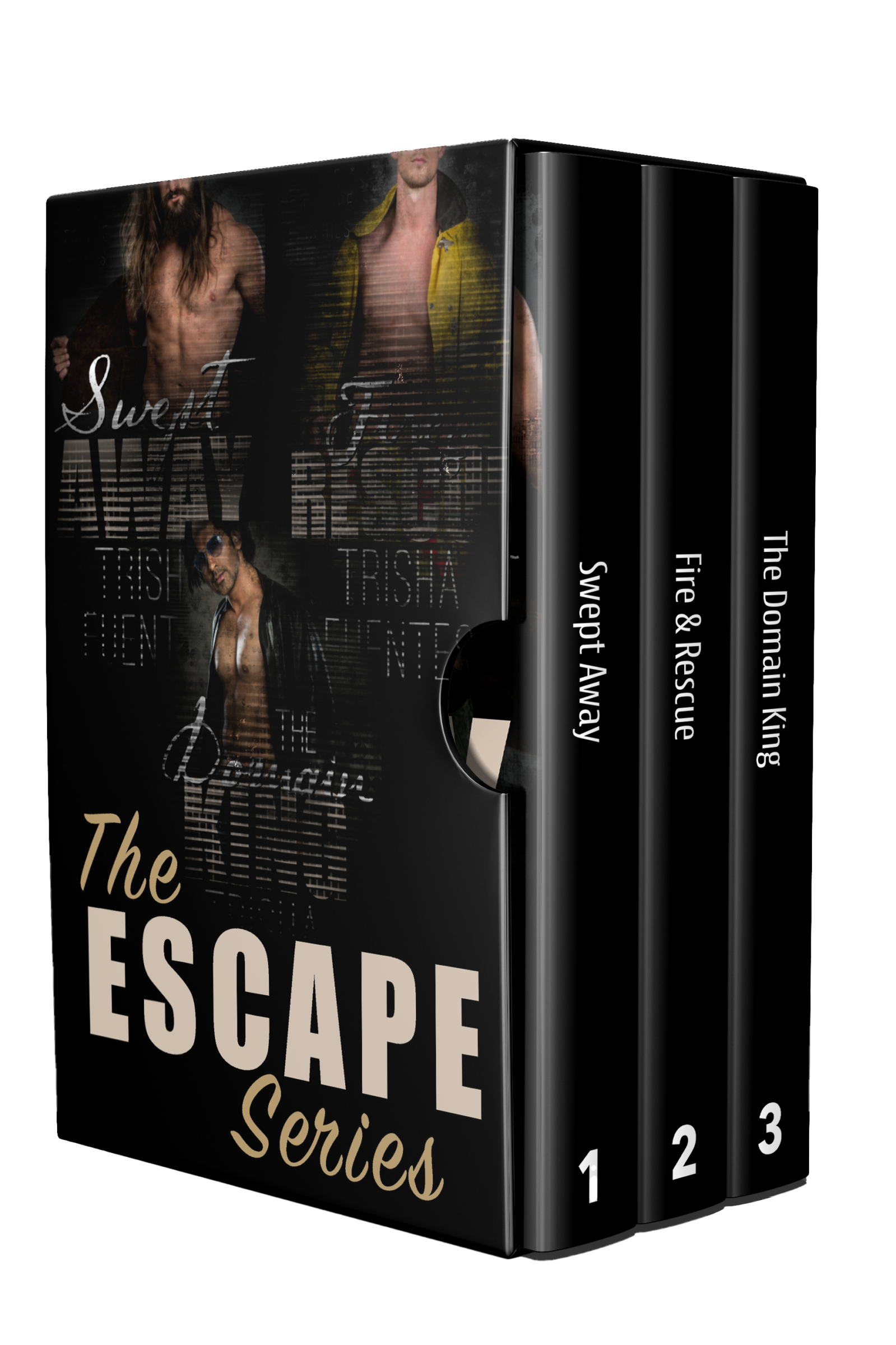 Title:
The Escape Series
Series:
Escape
Author:
Trisha Fuentes
Published by:
Ardent Artist Books
Release Date:
2019
Pages:
336
ISBN:
 978-1679505904
Retailers:
Amazon
,
Barnes & Noble
Also in this series:
Three Novellas ~ Three times to Escape

Forty-something, divorced, teenage children and looking for an escape.  Do you fit right in?  Three humorous romps of uninhibited women who take a chance and dare to experiment.

Join Cassie, Rayna and Liz, three best friends as they enter the world of online dating, swiping right and friends with benefits.

Contemporary Modern Romance

Includes Crossover Characters
Box Set Includes: Swept Away, Fire & Rescue and The Domain King
About the Author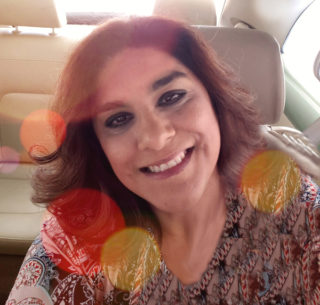 Hey There! It's me again. Some more about me - I love cocker spaniels - well, all puppies in general - the ocean tide, a snow-capped mountain or Medieval English Castle. I love it when the girl gets the guy in the end, and all stuff mushy. Rejoice Romance Reader!
Other Books by Trisha Fuentes