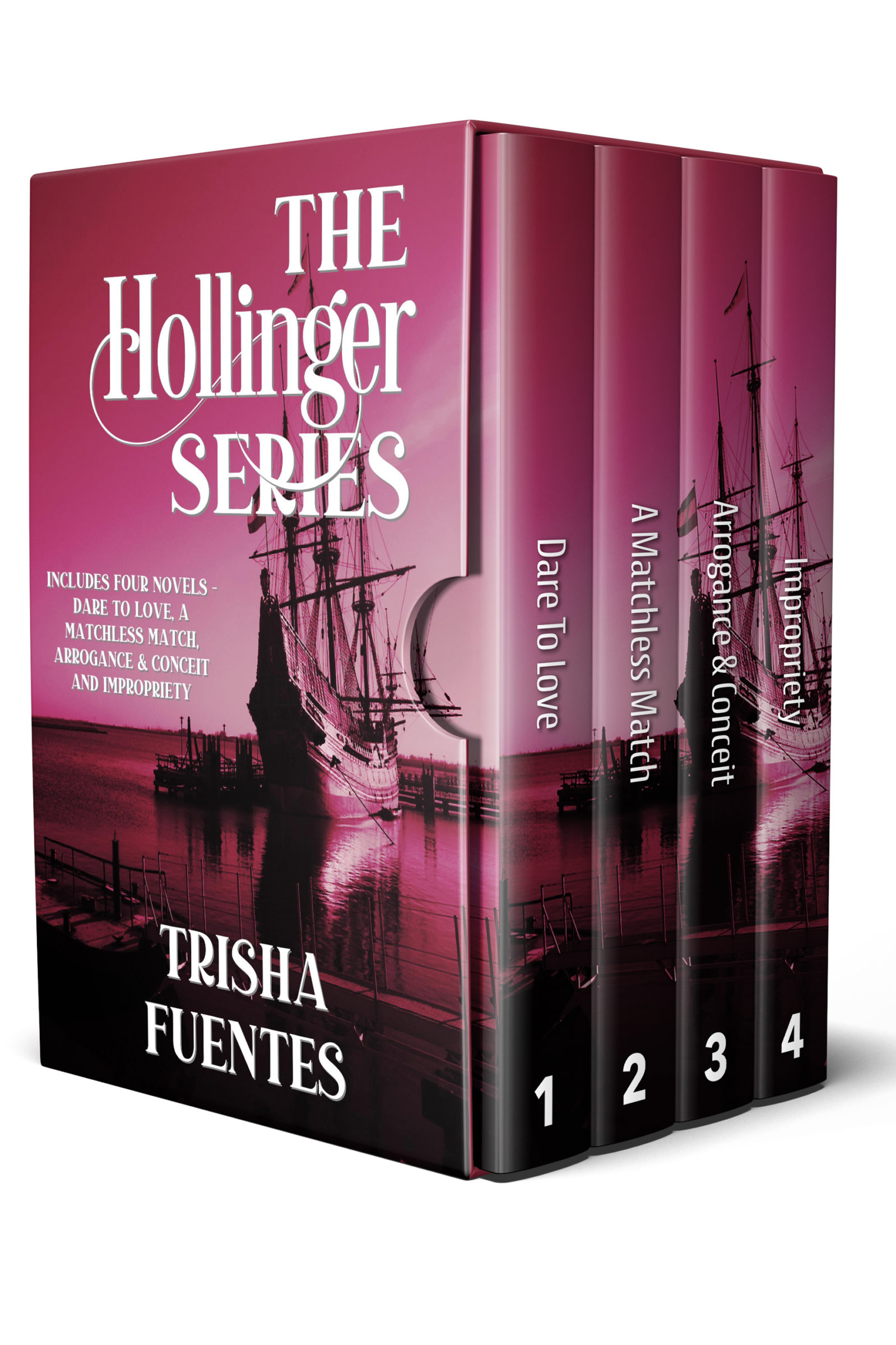 Title:
The Hollinger Series
Series:
Hollinger
Author:
Trisha Fuentes
Published by:
Ardent Artist Books
Release Date:
2019
Pages:
671
ISBN:
B07W3P8G2Z
Retailers:
Amazon
,
Barnes & Noble
Also in this series:
Introducing the Hollinger Family!

Four maritime novels ~ Four times to fall in love

The historical saga begins with a family perishing at sea. You'll fall in love with the endearing Hollinger's opening with Gwendolyn and Thomas living apart for ten years in their debut novel, Dare To Love. Follow along as they replenish their family and watch their eldest daughter Mary choose a husband in the sequel, A Matchless Match. Who was that mysterious man at the Thanet Manor the Duke of Norwin was suddenly visiting? Uncover the mystery by reading Arrogance & Conceit, the third installment. And poor Lady Frances Wrentmore, will she ever find love? Read my conclusion from The Hollinger Series: Impropriety.

Includes Crossover Characters in all four novels! (Adult Content)

Box Set includes: Dare To Love, A Matchless Match, Arrogance & Conceit and Impropriety
About the Author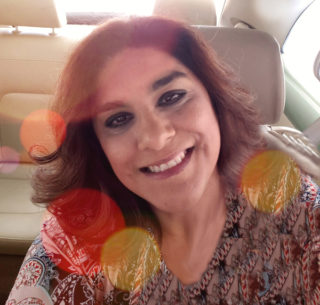 Hey There! It's me again. Some more about me - I love cocker spaniels - well, all puppies in general - the ocean tide, a snow-capped mountain or Medieval English Castle. I love it when the girl gets the guy in the end, and all stuff mushy. Rejoice Romance Reader!
Other Books by Trisha Fuentes