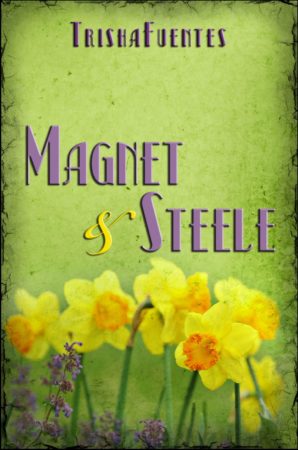 A Love that Spans Through Time

Nancy Steele was already an unhappy housewife when her husband Stephen moves the family from Connecticut to California. Nancy had been living with unhappiness for quite some time, ever since her father had arranged their marriage. Her daughter Francine was just as unhappy — she had to start a new school in her senior year, no less! But once there, Francine meets Derek Magnet, and through him, finds a love that not only mystifies her, but also introduces her to a man from her mother's past.

A Historical Standalone Novella
January 13, 2020
Who will Rule the Kingdom of Anza?

In the Kingdom of Anza, two sovereigns have been split apart combating over the same land. The first to produce a male heir will have supreme reign and rule the realm. In the year 250 A.D., there are no laws stating an heir must come from a wedded state, but Rulers are to choose wisely for they are only allowed to marry once.

Two brothers, one Ruler, a surrogate and a Queen. There is a rush for power or the one hundred year old succession will end. Who will produce the first male heir for the Kingdom of Anza?

A Medieval Romance
January 13, 2020
Is there Hope for Frances?

Lady Frances Wrentmore sat back and watched every one of her best friends find love and get married. Was she on the road of becoming a spinster, doomed to live a lonely life, beyond children and without love?

Thrice engaged, Frances had the worst luck with her suitors till a matchless match, an unlikely alliance and a rejected lover forces her circumstance. Will love suddenly find Frances?

Book 4 and the finale in The Hollinger Series. Includes crossover characters from Dare To Love, A Matchless Match and Arrogance & Conceit.
January 13, 2020
Which Path to Follow?

The only daughter of a curator of St. Anne's Church, Miss Hannah Pickering grew up knowing she was going to become a nun until she is introduced to one of her father's parishioners. Tempted by the handsome widower who attends her father's church, Hannah is suddenly forced to make a worrisome decision.

Novella Three in the Service Daughter Series ~ Read all three today!
January 13, 2020