Title:
Faded Dreams
Author:
Trisha Fuentes
Published by:
Ardent Artist Books
Genre:
Modern
Release Date:
2019
Pages:
128
ISBN:
978-1677383511
Retailers:
Amazon
,
Barnes & Noble
,
Kobo
,
Apple Books
Big Dreams ~ Harsh Reality

Daisy Caulfield is an escort. She's sensuous, blonde, beautiful and costs a whole lot of money. Every man wants her pouty mouth but she's very selective to whom she services and shuts them out the moment the night is over. She's a machine until she meets shy entrepreneur, Ryland Finn and breaks her only rule — don't fall in love with the customer.

ADULT CONTENT 18+

*NOTE TO THE READER ~ This book was originally part of a Series but I have decided to keep it as a Standalone … for now. Hope you enjoy it!
About the Author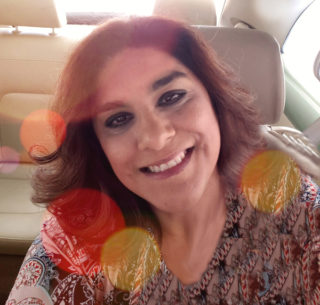 Hey There! It's me again. Some more about me - I love cocker spaniels - well, all puppies in general - the ocean tide, a snow-capped mountain or Medieval English Castle. I love it when the girl gets the guy in the end, and all stuff mushy. Rejoice Romance Reader!
Other Books by Trisha Fuentes