Title:
Impropriety
Series:
Hollinger #

4
Author:
Trisha Fuentes
Published by:
Ardent Artist Books
Genre:
Historical
,
Regency
Release Date:
2019
Pages:
112
ISBN:
978-1078776936
Retailers:
Amazon
,
Barnes & Noble
,
Kobo
,
Apple Books
,
Google Play
Also in this series:
Is there Hope for Frances?

Lady Frances Wrentmore sat back and watched every one of her best friends find love and get married. Was she on the road of becoming a spinster, doomed to live a lonely life, beyond children and without love?

Thrice engaged, Frances had the worst luck with her suitors till a matchless match, an unlikely alliance and a rejected lover forces her circumstance. Will love suddenly find Frances?

Book 4 and the finale in The Hollinger Series. Includes crossover characters from Dare To Love, A Matchless Match and Arrogance & Conceit.
About the Author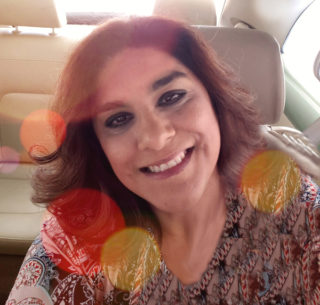 Hey There! It's me again. Some more about me - I love cocker spaniels - well, all puppies in general - the ocean tide, a snow-capped mountain or Medieval English Castle. I love it when the girl gets the guy in the end, and all stuff mushy. Rejoice Romance Reader!
Other Books by Trisha Fuentes