Title:
The Merry Widow
Author:
Trisha Fuentes
Published by:
Ardent Artist Books
Genre:
Historical
,
Regency
Release Date:
2019
Pages:
136
ISBN:
978-1078777087
Retailers:
Amazon
,
Barnes & Noble
,
Kobo
,
Apple Books
,
Google Play
Any Icy Touch Turns Impassioned

Lord Horace Mowbray was fifty years older than his child bride. When he passed, Lady Lucy Mowbray was twenty-one, titled, and a very wealthy woman. Her massive mansion was a lonely address until her husband's children from his first marriage are forced to stay with her after their ancestral home burns down in a fire.

Now with constant companionship, Lady Mowbray not only grows closer to her deceased husband's elder offspring, but is intensely drawn to his youngest son, Lord Arthur Mowbray.

A Regency Standalone Novella
About the Author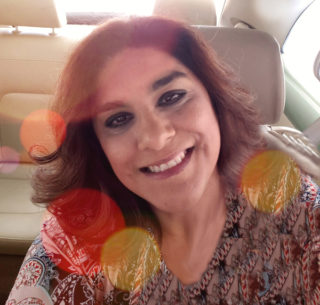 Hey There! It's me again. Some more about me - I love cocker spaniels - well, all puppies in general - the ocean tide, a snow-capped mountain or Medieval English Castle. I love it when the girl gets the guy in the end, and all stuff mushy. Rejoice Romance Reader!
Other Books by Trisha Fuentes